Today, I spotted a couple of really cool critters in the backyard. The first was a really huge spider that had built a web in the middle of my Jasmine vine. He was HUGE! About 2 inches from leg to leg:
It looked like a SIX legged spider!
What kind of spider is this? He built his web right under the spot that some "Paper Wasps" were starting to build a nest. Does this spider feed on the wasps?
Also in the backyard, I spotted a rather large lizard that was sunning himself on the patio: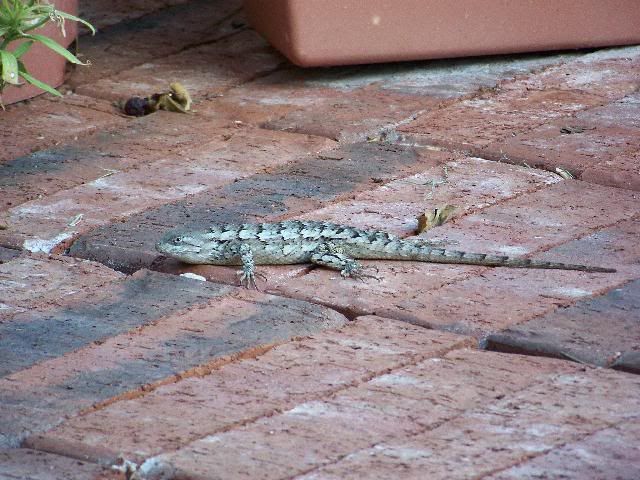 He likes to reside behind my Hydrangea, but was sunning himself on the patio this afternoon. He's about 9 inches long, from nose to tail and can run extremely fast. Any idea what this big 'ol boy might be?
I just love all of the critters that I spot!
~N2O~