Now that the organically grown corn is dead and gone, I decided to plant a tree in the area using Howard's bare root method. I had two small trees that have been growing in a one gallon container from seed and wanted to transplant them before the roots started to circle in the pot.
Step one was to remove the trees from the container and hydrate the root system in a 5 gallon bucket of 1oz per gallon of Garret Juice and Thrive for about two hours prior to planting:
The next step was to prepare a shallow saucer shaped planting hole like Howard and Tropical John have discussed: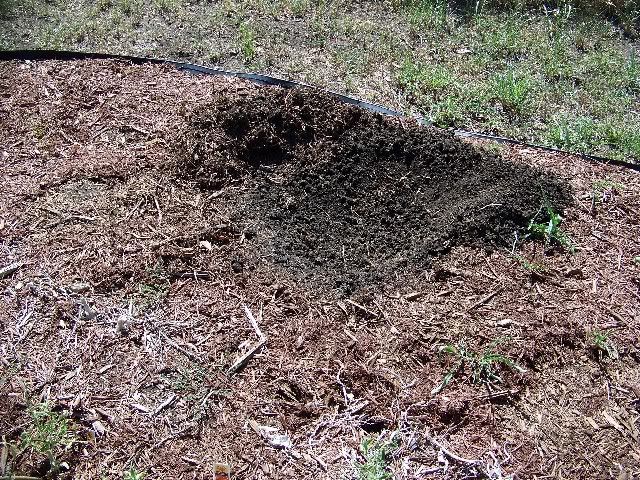 I wanted to plant this "twin pair" a little high in the soil to make sure that both of the root flairs were properly exposed early on.
After I soaked the root systems and removed most of the excess soil, the little tree's roots looked pretty good without any circling and girdling roots: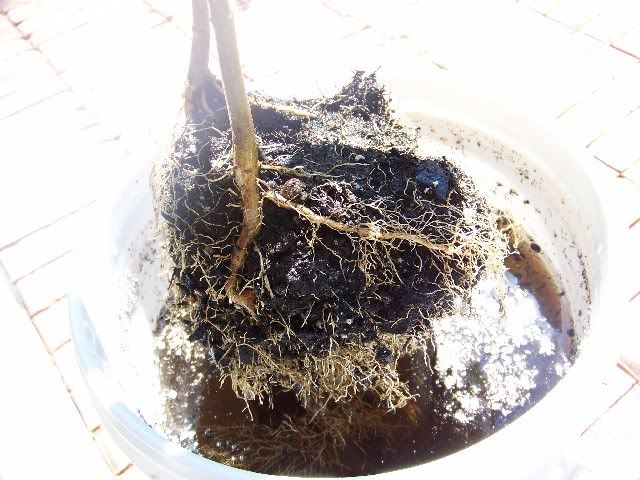 That looked pretty good, so I pored about 1/4 of the 5 gal bucket of Garret Juice into the bottom of the hole to hydrate the soil below the spot where the trees would be sitting.
The little guys were placed into the muddy hole and the native soil that was dug out was replaced, paying careful attention to the root flairs of the trees.
I wanted to make sure that they were planted very high in the soil with dramatic root flair exposure: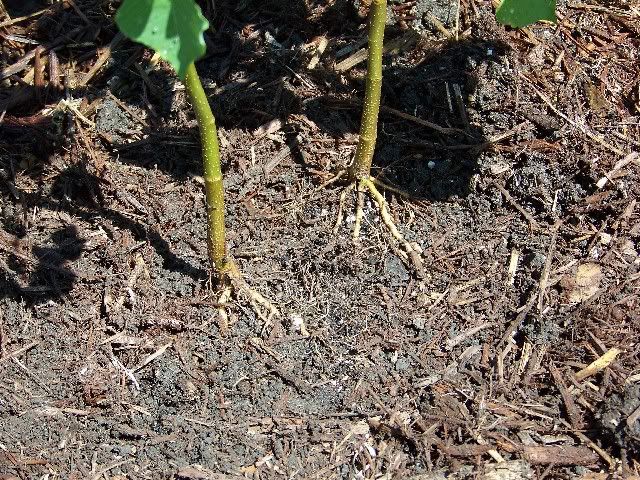 With all of that done, here is the twin "happy campers" in their new home after a 4 gallon drenching of the Garret Juice and Thrive mix that they had been soaking in: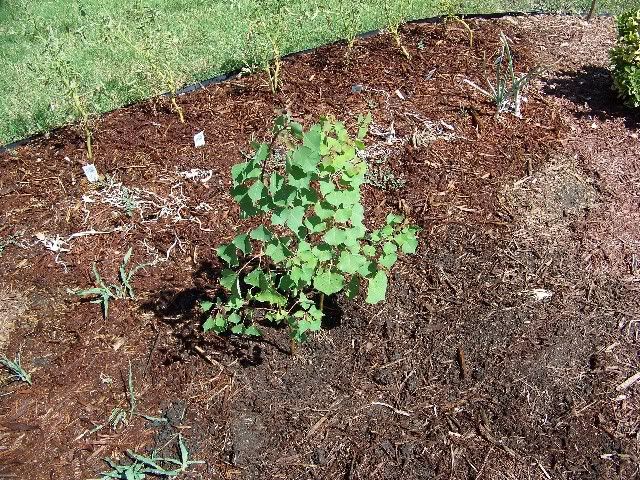 I know that it might have been "risky" to attempt a bare root in this kind of Summer heat, but something tells me that the twin trees will do quite well with lots of watering. The area that they were planted in had been heavily amended with organics for my prior "corn experiment".
We'll see what happens!
By the way, does anyone know what kind of trees these might be?
Ronnie, Waco, TX