This year's corn experiment was a test of organic growing techniques and how soil preparation affects corn production using identical seeds planted under a variety of soil preparation techniques ranging from the simple application of dry molasses on native soil, up to the full "bed prep" application and the results are most interesting!
Photo #1 is corn seeds growing in native soil that has been amended with only dry molasses and watered with typical "city water":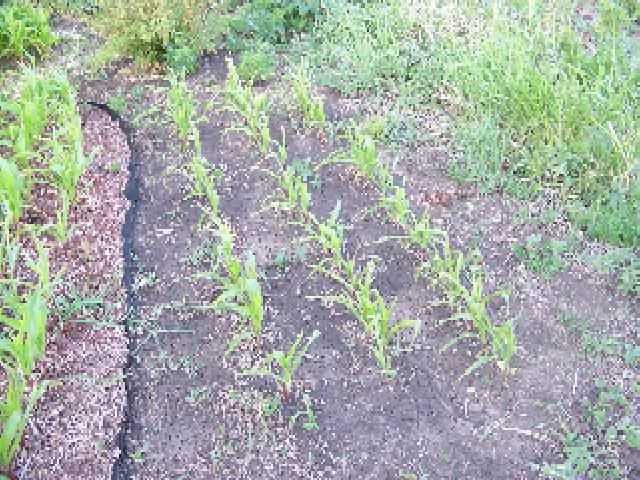 The corn in this area is doing OK, but is lagging behind a tad..
The second "test area" has been amended with dry molasses, green sand, lava-sand, expanded shale, and worm castings. It also has had a 2" layer of organically grown shredded tree trimmings mulch for 1 year that has composted rather well: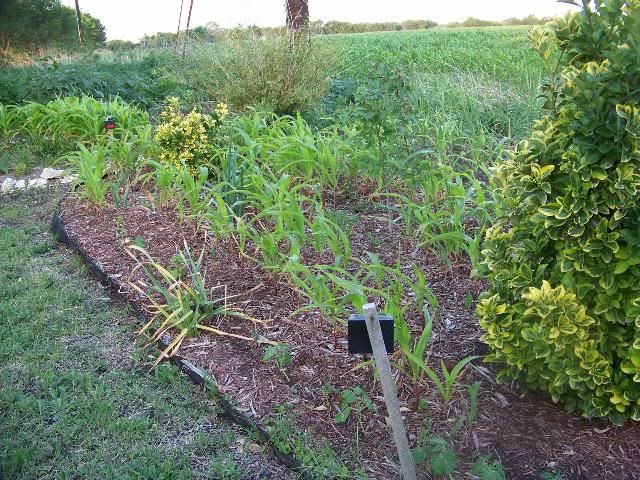 There is also onions, green beans, and other "test plants" in this area. The green bean transplants are loving the composted layer from the shredded tree trimmings.
The third "test area" was quite surprising! Last year, I had used it as a "Scotts chemical" test area and have since treated it with an organic "detox" program that included 5 lbs of activated charcoal, and 10 lbs of Zeotech zeolite to stabilize the area and hopefully "tie up" the chemical toxins. I applied about 4 inches of compost from my own pile and mulched the area with finely shredded "forest floor" leaves and twigs that I ran through my vac-shredder. The corn in this area is looking quite vibrant and I have spotted a few "bloom heads" forming already!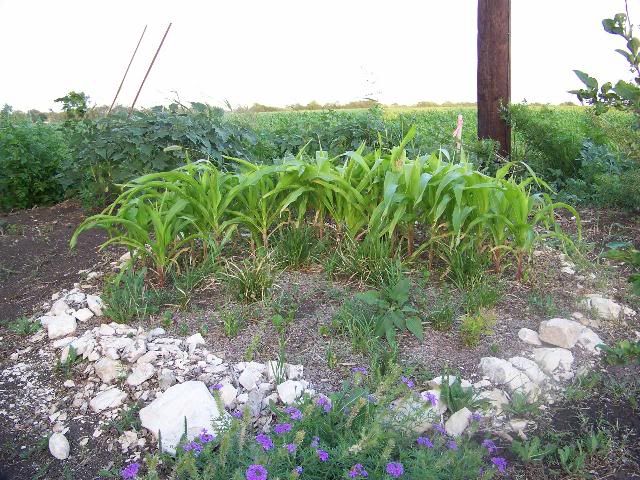 The final corn plant is one that is growing in the richest soil, fed with Garret Juice and Thrive..
Here he is: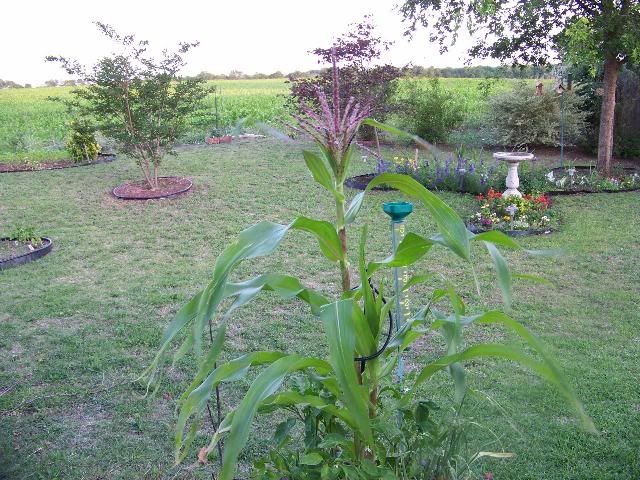 A robust bloom head has already developed and he's ready for hand pollination!
This plant is growing in a 35 gallon wine barrel that includes "Erath earth" as the base soil, Texas green sand, lavasand, expanded shale, zeolite, decomposed granet, and a healthy dose of "Rabbit Hill Farms" worm castings. (1.5 lbs)
This has been MOST interesting to watch!
*N2O*