I was in the exact same position you're in almost 3 months ago, patchy Bermuda due to large shade tree. And I had zero experience in lawncare other than pushing a mower. But with the help of one poster on this board, Tricky Grama, and many others on the Gardenweb.com site, I now have a lawn that all my neighbors admire. It's not perfect, but it's getting there.
This is what I 've done so far, step-by-step and with pictures where appropriate:
1) Scalping is just basically mowing your grass as short as possible by using your mowers lowest setting.
2) To kill the existing Bermuda, spray it with Round Up at double the strength posted on the label, because Bermuda is tough to kill. As a matter-of-fact, you will want to wait 5-7 days to see if any returns. If so hit it again.
3) Next I rented a power-rake from Home Depot and using it's lowest setting, went over my yard twice at opposing angles. What this does is loosens or tears up 1/4" or so of topsoil, which makes it easier for your new sod to take root, especially if your soil is compacted like mine was. It will look something like this;
4) I don't know anything about St. Augustine, but the key to a good sod-lay is to keep it (the sod) moist, not soaked, until you get it down. And once it's down keep it watered daily until it starts to take root. Then you'll want to back off the daily watering gradually until you're only watering once a week, giving it 1" of water all at once. This will help promote deep roots. I'm not knowledgable about St. Augustine so if I've given bad advice RE: watering, I hope someone else steps in and corrects me. My turf of choice was Zoysia due to its heartiness, shade tolerance, slow growth, and if cared for properly it's dense, carpet-like appearance.
I won't go into the mechanics of laying the sod because it sounds as if you know what to do. I'll just share with you a few of my pics.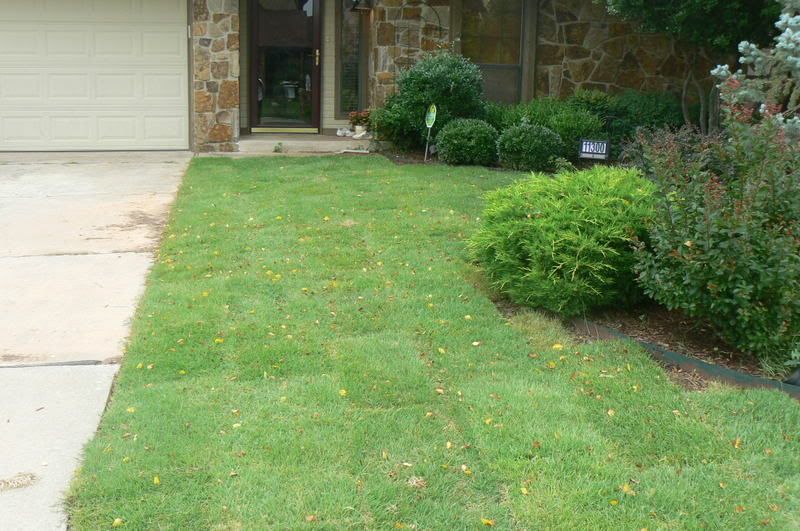 This is just after I'd finished. Not bad for a rookie, IMHO.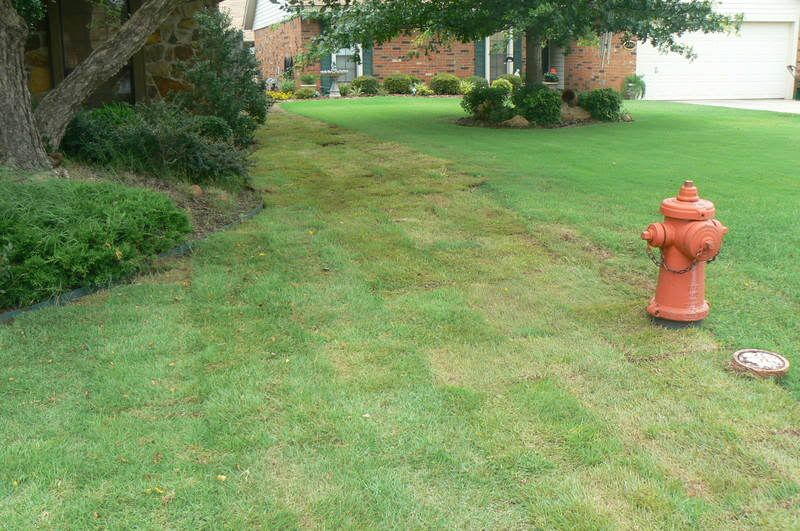 This is the second pallet, which sat in my truck bed for a week due to my work schedule. Even though I tried to keep it moist, the slabs on the bottom started to go dormant, thus the straw color. But check out the next pic.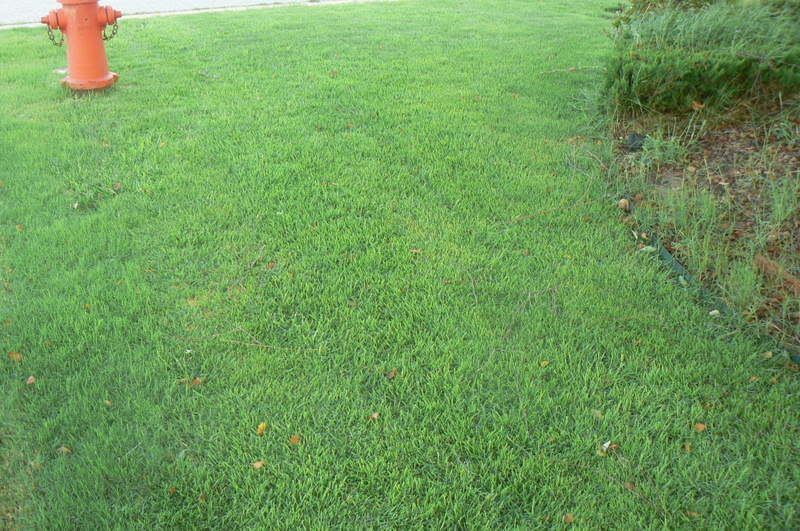 Thats the same area! See what I mean by heartiness? Heres one more;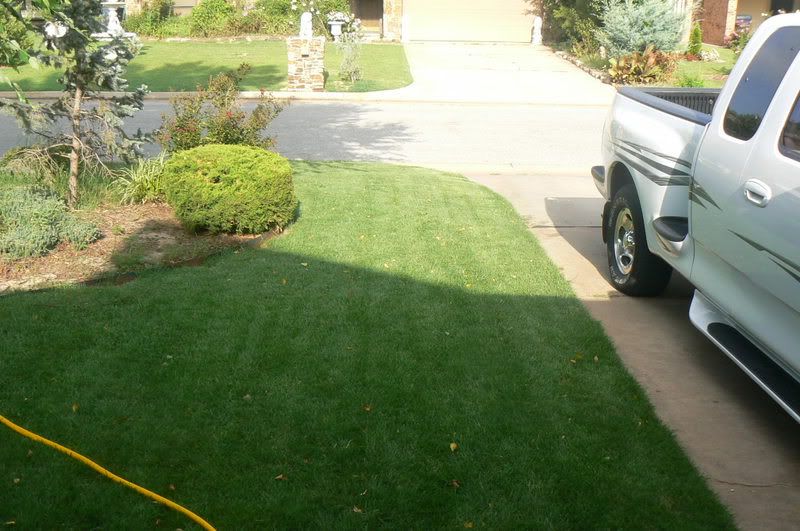 This sod is barely over 2 months old and look at it! If I can do it, anyone can.
I
will
say that I have not used any chemicals on this turf since killing off the Bermuda. Its been totally organically cared for. I've used nothing but Soybean Meal, Alfalfa Meal, and Corn Gluten Meal, along with a little ACT.
Well, I hope I was able to help you in the same way Tricky Grama helped me. Thats what these forums are suppose to be about, trading our experiences to help each other. Good luck with your project and post back how it goes.[/i]