Hello,
Several of my crepe myrtles have a bright white, fluffy substance on the tips of a lot of the new growth this is causing the new leaves and flower buds to turn black at the tips, curl, and basically not grow.
I thought this might be powdery mildew so I have sprayed a couple of times with a mixture of "cornmeal water" with Garrett Juice, orange oil, potassium bicarbonate, and liquid fish and it keeps coming back after a couple of days.
This substance will easily fall off with rain or a spray of water, but comes back within a couple of days. Please help me identify, fix this problem.
The tree's root flares are exposed and there is plenty of "good stuff" in the surrounding soil.
Here's a picture of what it looks like: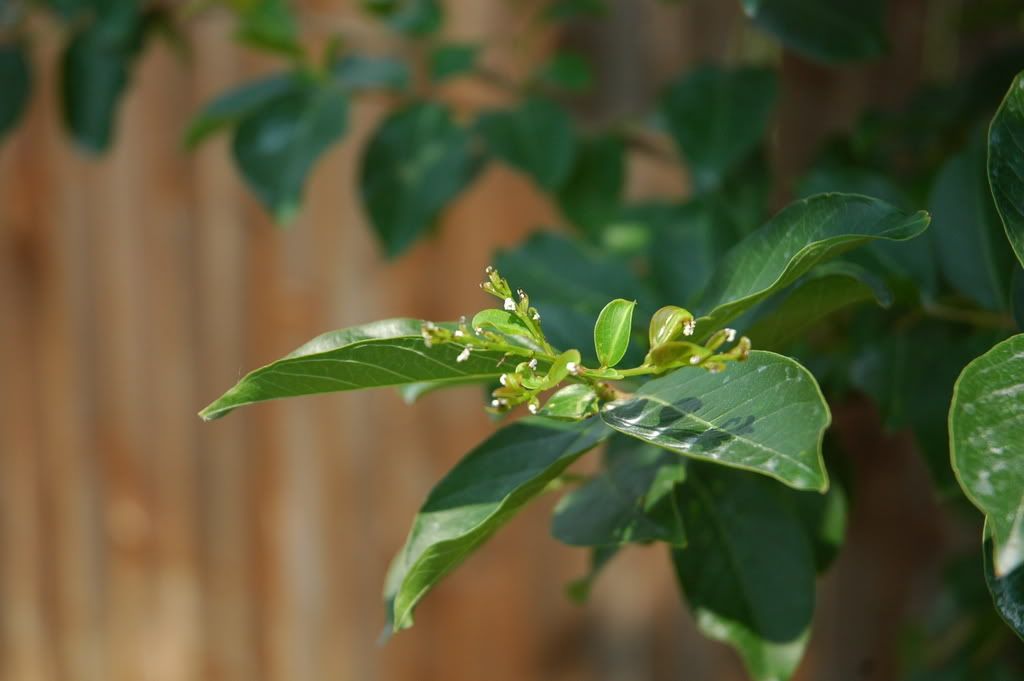 Thanks,
Dom