Last fall we had a bad infestation of bag worms on some cedars on our 20 ac property. We've put out Trichogrammas (tricky gramas
) in the past but guess these trees were too far away to benefit.
I'm going to TRY to post pictures. Although it is far more dramatic in person. We were going to cut the trees down b/c they were obviously dead but never got around to doing that. They came back-poor little things! We did put out more wasps and have no more new bags.
I guess my reason for posting is to say "Never give up!"
Patty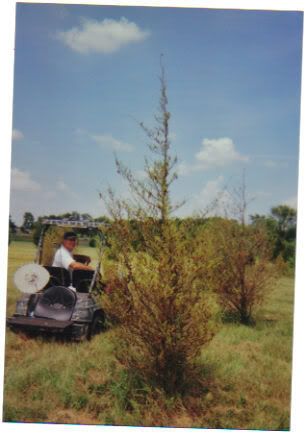 IMG]http://i164.photobucket.com/albums/u21/pjva/06-02-2008065438PM.jpg[/IMG]