I finally had some time to remove the girdling roots, and it was worse than I thought... The roots had already cut deep into the tree trunk and I couldn't even remove some of them because they were embedded too deep.
After doing this, the tree was not as sturdy as before due to the fact that the base was probably only half of what it should have been due to the choking and the roots no longer supported the tree. With the high winds lately, I had temporarily tied the tree to some stakes to help it.
But the 60 mph winds the other night were too much...and my tree toppled...busted off right below the ground. Here are a couple of pics from the same direction as the first pic in the first post (This is the tree in the first two pics). You can see that there were even more girdling roots that I had not yet removed.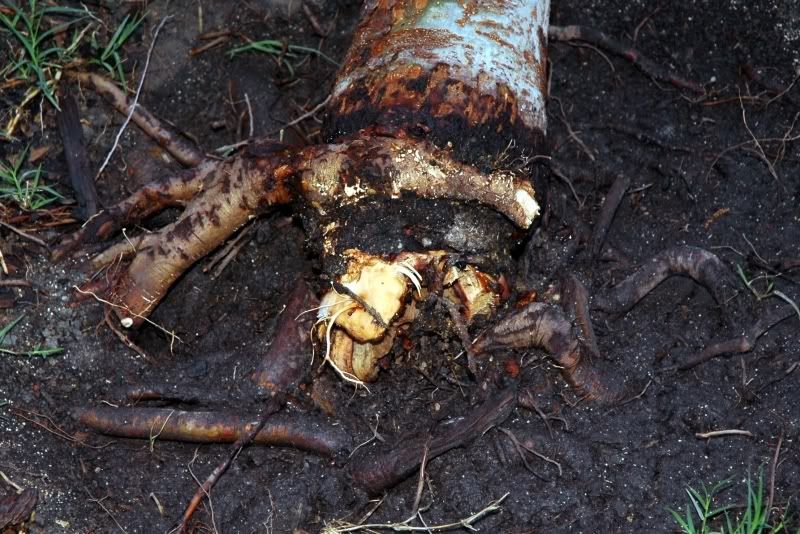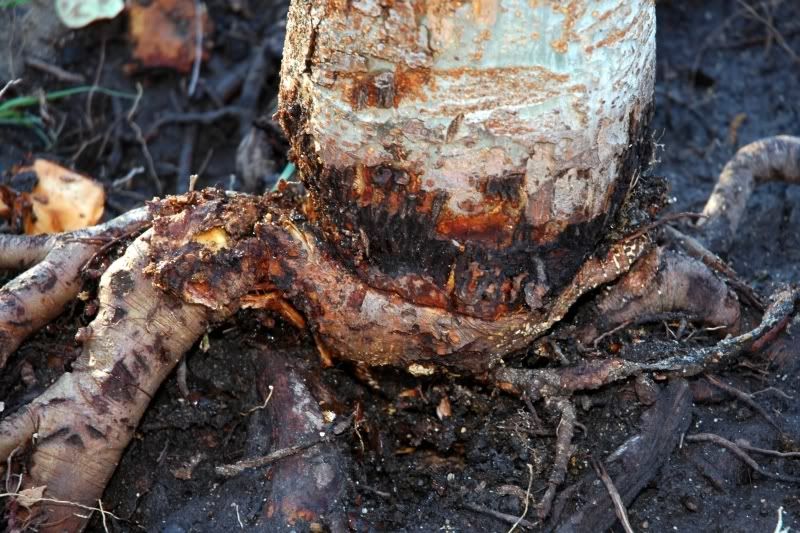 Both pics really show how much the root I removed had strangled the tree. I feel like if I wouldn't have done anything the tree would still be standing today...but it would only be a matter of time before the tree suffocated itself with the way the roots were so mangled.
Now I need to decide what to replace it with...and in a hurry before it really gets hot!
Regards,
Dom