Howdy,
I have had to trim back quite a few dead branches (mostly new upper growth from prior year) from one of my crepe myrtles for the past two years. It has always grown really fast, but then a lot of the new growth dies off.
With the wet spring, it has REALLY taken off this season, but I'm posting a pic of the bark to ask if this looks "normal". It seems "flakier" and rougher than any I've ever seen. Here's the pic: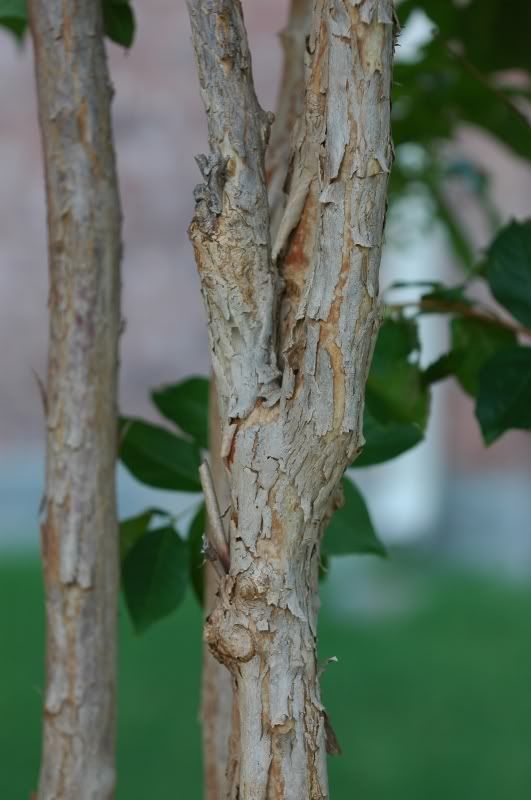 It has always flowered, but this year it is especially blossoming...and the seeds are dropping and spring up new trees all around the base of the tree. I have never noticed this activity before and am wondering if this is a result of tree stress or just the wet weather we've had this year.
The root flare is exposed and I have given it all the ingredients of the sick tree treatment over the past couple of years. Any and all thoughts are appreciated.
Regards,
Dom