I've seen grasshoppers on this bush eating the flower itself as pictured. But is this grasshopper damage on the leaves? I have another gem on the other side of the house that isn't seeing this.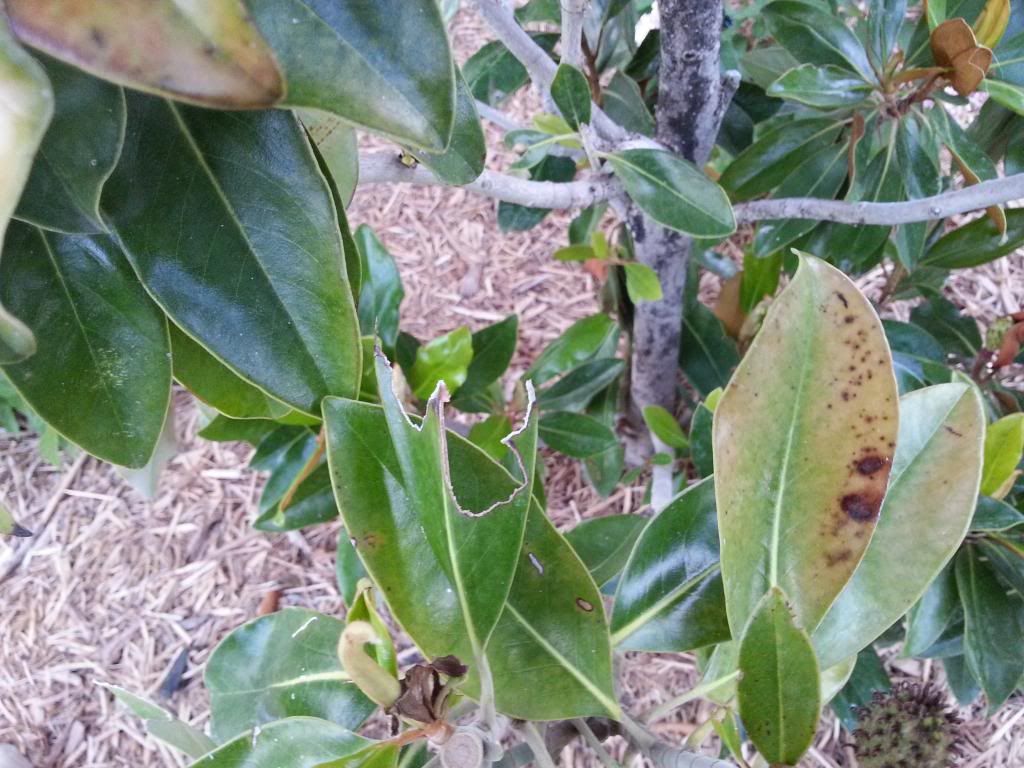 The discolorations on the leaves are making me think something else is going on in the beds.
This magnolia is in the same bed that I mentioned in the topic "Flower bed not thriving"
Thoughts?
Thanks,
JP