Print This Page
Drip Irrigation - The Wrong Choice Newsletter
SUBSCRIBE

   |   

NEWSLETTER ARCHIVES

   |   

HOME
DRIP IRRIGATION - THE WRONG CHOICE
Drip irrigation for landscape use has become a controversial issue - but it shouldn't be. Here's my take.

Q: Not a fan of drip irrigation? Why? I am confused. I was under the impression that it was the most efficient watering method.

A: In my opinion, drip irrigation works in one situation – row crops where there are emitters at the bases of plants. Even there the system isn't perfect. You can't see where the water is going and the maintenance is high. Water seeks the path of least resistance and it's impossible to avoid dry spots and supersaturated spots. Rodents love to eat holes in the tapes and tubes. Again – wet spots and dry spots. In landscape, especially in groundcover beds, drip is a poor choice at best, and a disaster in most cases. The photos show an all too common result.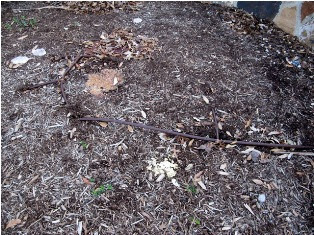 Two separate projects where groundcover is a complete failure under drip irrigation.   
Above ground spray systems are better. You can see where the water is going and there is better coverage. Plants like to be watered from above – like when it rains. Don't buy into the argument that sprinklers and moisture on the foliage lead to more disease issues. That's just not the case – especially when organic techniques and products have your properly selected plants in a healthy condition. Drip systems might save some water, but if the plants die, what have you accomplished?
Several cities are now dictating the use of drip irrigation. These policies should be changed. An alternate policy of requiring organic landscape management would save a great deal of water – 40 - 50%. It would also reduce air, soil and water pollution. Landscape projects would also look better and be easier to maintain.
Click here for some information on on how to cut your water use in half
. 
Personal answers to your gardening questions from Howard and staff
Seeds from Howard's Garden
Seminars and videos
Sample products and special offers
And more

To discuss this newsletter or any other topic, tune in each Sunday 8am - 11am central time to the Dirt Doctor Radio Show. The call-in phone number is 1-866-444-3478. Listen on the internet or click here to find a station in your area.

Please share this newsletter with everyone in your address book and all your friends on Facebook and Twitter to help me spread the word on the proper way to select, plant and maintain plants.

Naturally yours,

Howard Garrett
The Dirt Doctor
Search Library Topics Search Newspaper Columns