Print This Page
Easter Island Discovery Newsletter

Newsletter

Easter Island Discovery and Photo Review
Archaeologists have known since 1919 that Easter Island's heads have bodies. The heads are attached to bodies that in many cases are completely buried. Visiting this fascinating place and these curious inhabitants is something Judy, Logan and I got to do in 2010.
Here's a recent story about the place and a link to the slide show of my photography of the island. The trip to Easter Island is brutal so this review might save you some trouble.

Big surprise: Everyone knows that Easter Island's giant statues have stunning heads, but did you know they have great bodies too? Article by
:
Simon Crerar
From:
News Corp Australia Network

Pictures:
Easter Island Statue Project.
Read More: Easter Island Discovery See More: Dirt Doctor visit to Easter Island
To discuss this newsletter or any other topic, tune in Sunday 8am -11am central time to the Dirt Doctor Radio Show. The call-in phone number is 1-866-444-3478. Listen on the internet or click here to find a station in your area.
Please share this newsletter with everyone in your address book and all your friends on Facebook and Twitter to help me spread the word on organics.

Naturally yours,


Howard Garrett
Click Here to View Past Newsletters

Join the
Organic Club of America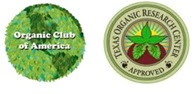 Forward this newsletter to family and friends and ask them
to subscribe for Howard Garrett's Free E-Newsletter.
Dirt Doctor, Inc. P.O. Box 140650 Dallas, TX 75214
Copyright(c) 2015

If you no longer wish to receive Howard Garrett's Weekly Newsletter,
click reply and put Unsubscribe in the subject line.
Search Library Topics Search Newspaper Columns